RoboVDino
One Year Gamedeversary + RoboVDino Shirts!?!
---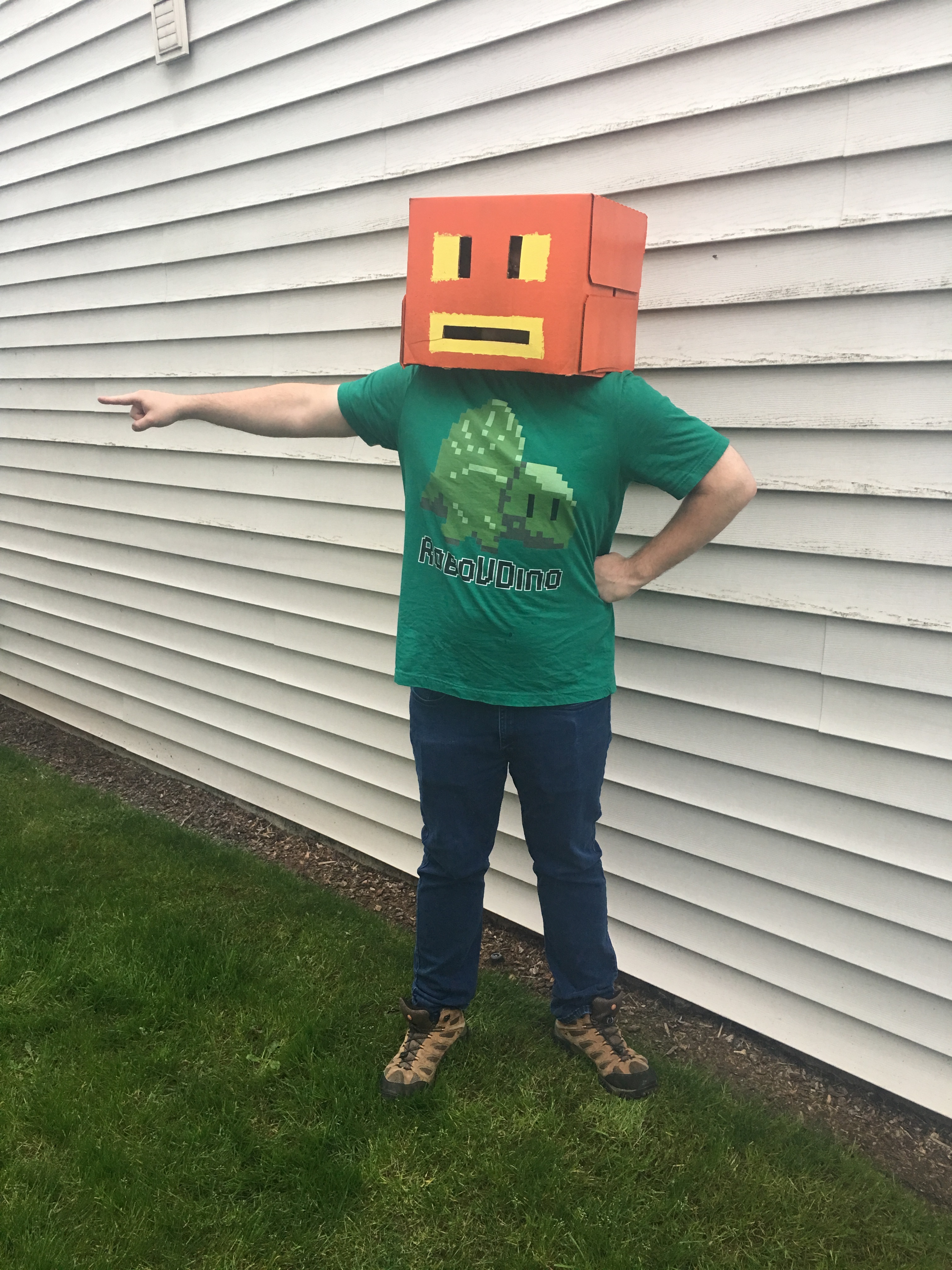 I can't remember what I was pointing at.
April 30 2017 was my first day as a full time game developer. I put my career as a software developer on hold to make a video game. Making games is hard work and I knew I had a lot to learn about animation, sound effects, game design, and more. Devoting myself full time to pursuing those skills is what has enabled me to make it so far on RoboVDino, and I am very fortunate to have this opportunity.
Today, one year later, this cute dinosaur game is in the polishing stage and closer than ever to release.

To commemorate my first year of game dev, check out RoboVDino's first piece of merch, the official RoboVDino t-shirt!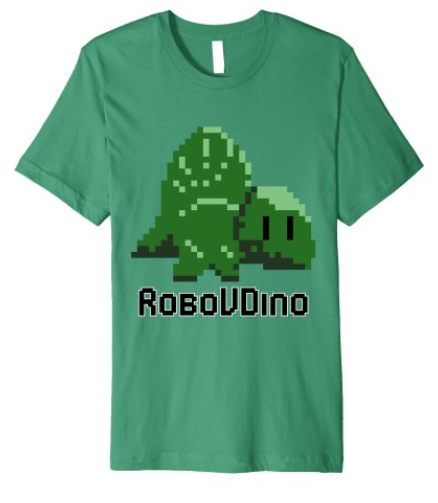 https://www.amazon.com/dp/B07C2J6267
Order yours today before Amazon runs out of blank shirts!