RoboVDino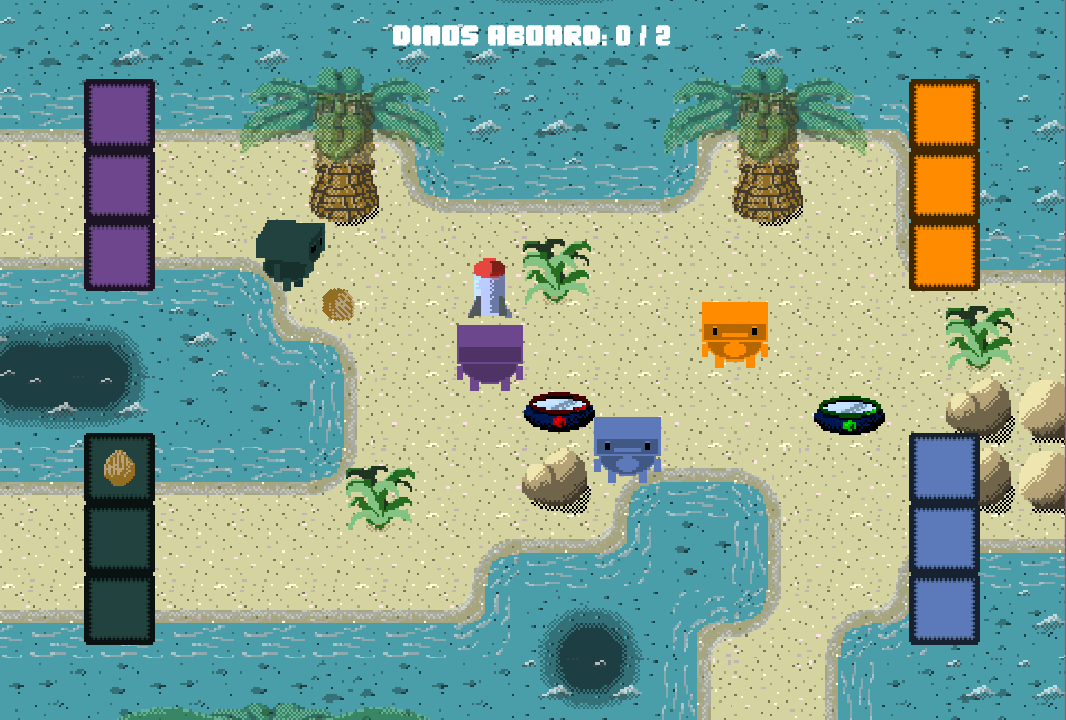 Among the features requested by players at the Portland Retro Gaming Expo (write-up coming soon!), coop had to have been the most common. So, I built it into RoboVDino! The current build to beta testers is only a prototype and I currently only have it setup for one level (mostly due to another requested feature I'm working on), so expect some tweaking on the layout beyond what's shown in this screenshot.
Big changes with this build:
Local coop (required 2+ gamepads) for up to 10 (!) local players. Past that, the UI kinda starts falling apart.
Support for most gamepads :)
Inventory select now works! Ctrl on the keyboard, left shoulder button, or "B" on an NES controller
Only "level 6" is available right now.